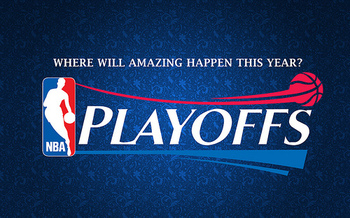 The time has come for possibly the the largest and most competitive sporting event involving Walpole High School Students—the Rec League Playoffs.  Players from teams across the League are chomping at the bit to get on the court and dominate both friend and foe with the basketball skills and knowledge they have acquired throughout this season.  There are the odds-on favorites to win, and the clear-cut underdogs, but be sure not to forget the occassional sleeper team who comes out of the woodwork to surprise us all.  So here it is, a broken-down in depth look at this weekend's upcoming playoff weekend:
-Favorites- These teams are the most consistent and talented squads in the League, who have not let up the pressure since day one.
76ers→ Lead by big man David Driscoll, this team has been a force all season and things don't seem likely to change.
Nets→ Colin Murray and Jimmy Smith Jr. front head coach Brendan Croak's squad of young talent.
Lakers→ Star player Mike Rando has put this team on his back in recent weeks, taking them to the top of the league.
Wizards→ Drew Stanton and Zack Rogers have anchored this team all season and will continue to do so in the postseason.
-Hot Teams- Teams on this list  may not have started the season strong; however, lately they have come on strong and are forces in the league lately.
Celtics→ Despite a slow start, Robbie Alessandro and company have stormed ahead in the past few weeks, and are now poised for a deep playoff run.
Mavericks→ After sitting at the bottom of the league for most of the season, Matt Cotter and Steve Thulin have led this squad to numerous wins in the past few weeks.
Nuggets→ Another team with a slow start, the Nuggets have caught fire in the past couple weeks behind the play of Harrison Berkland and Colton Mitchell.
-Cold Teams- For one reason or another, these teams had potential and talent; however things have not worked out in recent weeks.
Knicks→ Tom "Dark Knight" Demarais and company have morphed into Peter Pan and the Lost Boys lately, and things do not seem good for them this weekend.
Magic→ In the prolonged absence of star Aidan Lancaster, the Magic have struggled to string together and substantial amount of wins.
Sonics→ This team has plenty of talent; however, Chris Collins and Bill Rockwood cannot seem to figure things out.
-Sleepers- Squads put on this list have flown under the radar for most of the season for a variety of reasons.  Now, they are poised for a playoff run and surprise everyone.
Rockets→ Brendan Donovan is one of the best players in the league, and he has the potential to surprise everyone this weekend with a few upsets.
Spurs→ Led by Mike Cabral, a former Varsity player at WHS, this team has the star power to win a few games that many believe they cannot this weekend.
Would you like to see the WYBA's playoff bracket for this weekend? Then click here!